Maybe Michael Bay should direct this next battle of the robot titans: Googlebot vs the Apple iTunes Web Servers – Dark of the Web?
It seems that as of today, the Apple iTunes Preview Web servers are not playing well with the googlebot. Take a look at the top three SERP descriptions for Angry Birds, one of the most popular iOS apps.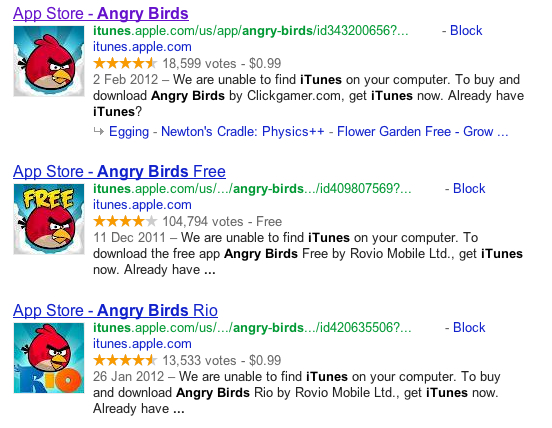 Maybe the Apple Webmasters need to get a plucky action hero to improve snippets with a meta description makeover.